Visit our Facebook page for the most current event info and announcements!
ON WEDNESDAYS WE WEAR PINK: A MEAN GIRLS WATCH PARTY

MONDAY, OCTOBER 3 | 6-11 PM

How many beers can you drink on a Monday? The limit doesn't exist. It's October 3rd, so join us for two back-to-back viewings of the cinematic masterpiece that is Mean Girls at 6:30 & 8:15 pm!
.
Find a fetch outfit, drink specials if you wear pink, or dress up like your favorite character
Movie bingo and totally grool-themed prizes
Color in a Burn Book
Snacks!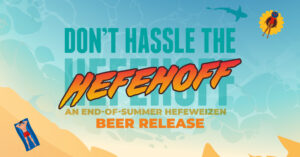 DON'T HASSLE THE HEFEHOFF BEER RELEASE

FRIDAY, OCTOBER 7 | 3-10 PM

NATURE'S HEX HONEY & CAKE BANDIT POP-UP SHOPS

FRIDAY, OCTOBER 14 | 4-8 PM

In our Belgian Tripel, Spike's First Flight, we use 20 lbs of local honey from Nature Hex right here in Milwaukee - how sweet is that?
They will be on-site with bottled honey, honeycomb, beeswax, and propolis tinctures for sale from 4-8 pm. You can sample honey and honeycomb as well as check out some comb from inside a hive that was built but never filled. Learn about how a hive operates, and even watch an observation hive! (weather permitting)
Cake Bandit will also be at the taproom for the day serving up some unapologetically vegan donuts and baked goods!
ROOKERY BREWING TAPROOM TAKEOVER

SATURDAY, OCTOBER 15 | 2-6 PM

We are excited to welcome back member-owners, Rookery Brewing for a taproom takeover! Rookery Brewing Co. is a small farmhouse brewery specializing in sour and barrel aged beers. They brew beer the old world way with a new world flare. Brewing everything from IPA's and Fruited Sours to Barrel Aged Stouts. Rookery will be selling bottles of their beer that will be available to take home or enjoy in our taproom. Come meet the Rookery crew, buy a beer, and learn more about their brewery to come!
.
BOTTLES FOR SALE: COMING SOON!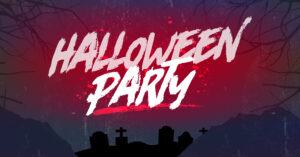 HALLOWEEN PARTY

SATURDAY, OCTOBER 29 | 8-11 PM