Visit our Facebook page for the most current event info and announcements!
MONTHLY MEMBER-OWNER HAPPY HOUR

THURSDAY, MARCH 30 | 6PM-8PM

Our Monthly Member-Owner Happy Hour is back! On the last Thursday of each month, we are getting together to have a beer or three. March's Member-Owner Happy Hour features a special beer release party! Come try our brand new beer before it's released to the public.
🥡 Dan's Trash: Technically called a Rotbier, this medium-bodied amber lager is bready with hints of toffee without being overly sweet. It's perfectly balanced and pours a beautiful red hue. Brewed in honor of our beertender and member-owner Dan. The nicest guy you'll ever meet, unless it has to do with his leftovers.
🍟 Enjoy a poutine bar brought to you by Dan himself!
🎤 We also have a surprise special announcement you won't want to miss, come be the first to know!
This month's Member-Owner Happy Hour is going exclusive! This event will be closed to the public. Member-Owners are invited to bring 1 guest each.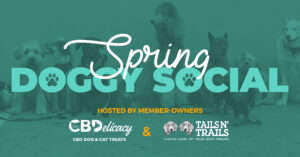 SPRING DOGGY SOCIAL

SUNDAY, APRIL 2 | 12PM-4PM

 Come bring your dog to socialize and play inside the taproom while you enjoy some brews and food from Tots on the Street.

 Spoil your pup with products from CBDelicacy.

 Get a chance to meet and discuss how Tails N' Trails can care for your dog through their walking, daycare, hiking and training services.
Space will be limited to allow only 10 dogs at a time. Bonfires will be outside for any over flow. Trained staff will be onsite to ensure the safety of patrons and dogs.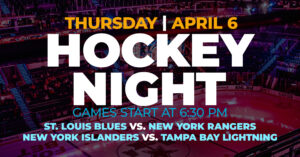 HOCKEY NIGHT

THURSDAY, APRIL 6 | 6PM-10PM

CALLING ALL HOCKEY FANS! Two games at once, can you handle it?! Come watch the St. Louis Blues take on the New York Rangers and the New York Islanders vs. the Tampa Bay Lightning in the taproom. Games start at 6:30 pm. There will be an Islanders 50th anniversary merch giveaway & hockey bingo during the game. We'll be serving up Tots on the Street!
MILWAUKEE DAY + SPRING MEMBERSHIP DRIVE

FRIDAY, APRIL 14 | 3PM-11PM

MILWAUKEE DAY IS AROUND THE CORNER!
To celebrate, anyone who signs up for a membership between 3/14 and 4/14 will be entered for a chance to win a $200 gift card to New Barons Brewing!
.
HERE'S HOW IT WILL WORK
A drawing will be held on 414 Day in the taproom at 7:00 pm to find out which new Member-Owner has won $200!
*To be included in the raffle, you must sign up for a full membership (one-time payment). Those that choose the payment plan option will be not eligible for the drawing.
.
Don't miss out because starting on 4/15, our membership will go up to $300. So, what does $200 get you now?
.
MEMBER-OWNER EXCLUSIVE PERKS
 FREE BEER: Get your first round on us every day you visit the taproom.
 OWN THE BREWERY: We provide you with true ownership of the brewery and receive equal ownership to all other members, including the CEO.
 EXCLUSIVE BEER RELEASES & EVENTS: Join in on special release events and get a first taste of our beer before the public.
 TAPROOM PERKS: All member-owners get $2 off to-go beer, 20% off merch, discounted events & more.
 COMMUNITY SUPPORT: We've got a community ready to welcome your business, cause, or charity! We help in supporting your passions just as you supported ours.
 INSPIRE OUR BEER: Come drink, give recipe feedback, and have the opportunity to be the story behind one of our beers through a series of taproom events.
VEGAN JUNK FOOD POP-UP

SATURDAY, APRIL 15 | 1PM

VEGAN JUNK FOOD POP UP! Vuture Food based in California will be bringing out our very popular Crispy Chik'n Sandwiches and Loaded Fries. All of their loaded fries are made with GF ingredients and are entirely nut-free. Their Patties are made from a combination of soy, wheat, and peas. All orders must be done in person. Menu will be posted the week of.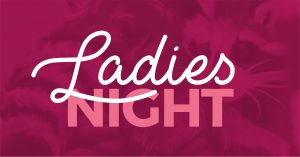 LADIES NIGHT: TRIVIA WITH BARLEY'S ANGELS

THURSDAY, APRIL 20 | 6PM-10PM

HOT ONES TRIVIA CHALLENGE

SUNDAY, APRIL 23 | 1PM-4PM

🔥Can you handle the heat?!🥵
From local sauces to the infamous DaBomb, come take on the hottest trivia in Milwaukee, hosted by Heidi & Pepper Pete!
HOW IT WILL WORK:
10 trivia questions, 10 wings that get hotter as we go
Points for correct answers only count if the majority of the team has eaten the matched wing
Prizes for most points, best team name, bonus rounds and more!
$25 entry fee/per contestant
Individual or team play (limit 5 people a team)
New Barons will provide ice water, milk (2% dairy & oat/almond milk), and vanilla ice cream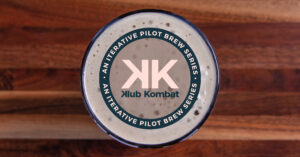 KLUB KOMBAT: CRITIQUE & TASTING EVENT #1

TUESDAY, APRIL 25 | 6PM-8PM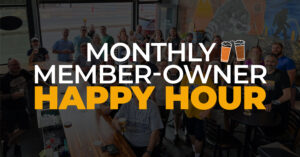 MONTHLY MEMBER-OWNER HAPPY HOUR

THURSDAY, APRIL 27 | 6PM-8PM

We're very excited to officially be bringing back our Monthly Member-Owner Happy Hour! On the last Thursday of each month, we are getting together to have a beer or three. This is open to the public, however, only our member-owners will get to enjoy exclusive perks every month!
MEMBER-OWNER ONLY EVENT PERKS
COMING SOON FOR APRIL!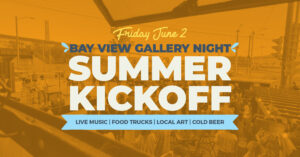 BVGN & SUMMER KICKOFF PARTY
FRIDAY, JUNE 2 | 4PM-10PM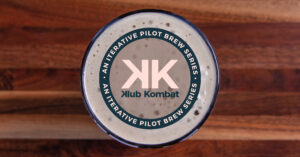 KLUB KOMBAT: CRITIQUE & TASTING EVENT #2

JUNE | 6PM-8PM