All of our beers have a story behind them and are inspired by our member-owners. Below is our portfolio of beer we brew. Click here to see what's currently on tap. All beer currently on tap is also available to-go in crowlers!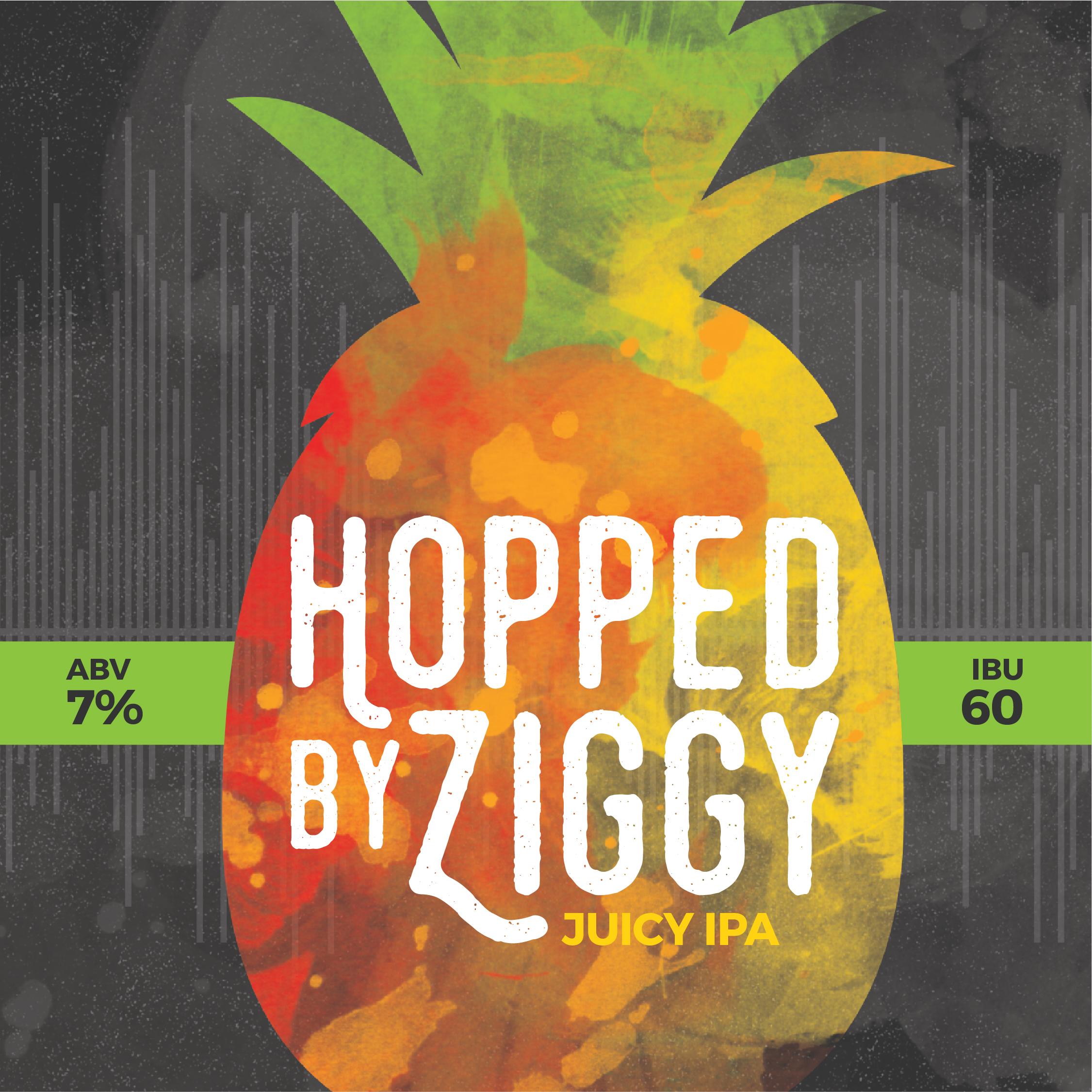 HOPPED BY ZIGGY
Juicy IPA  |  ABV 7.0%  |  IBU 60
THE BEER: This Third Coast IPA is light-medium bodied with a touch of haze & juicy flavors the will remind you of the Caribbean. Brewed with Simcoe, Jarrylo, Sabro, Azacca & Citra, this will satisfy the hoppiest heads but stay balanced and easy drinking for the summer.
THE STORY: Rumor has it that it's best enjoyed with the summer sounds of the local Milwaukee band, and member-owners, Hot By Ziggy!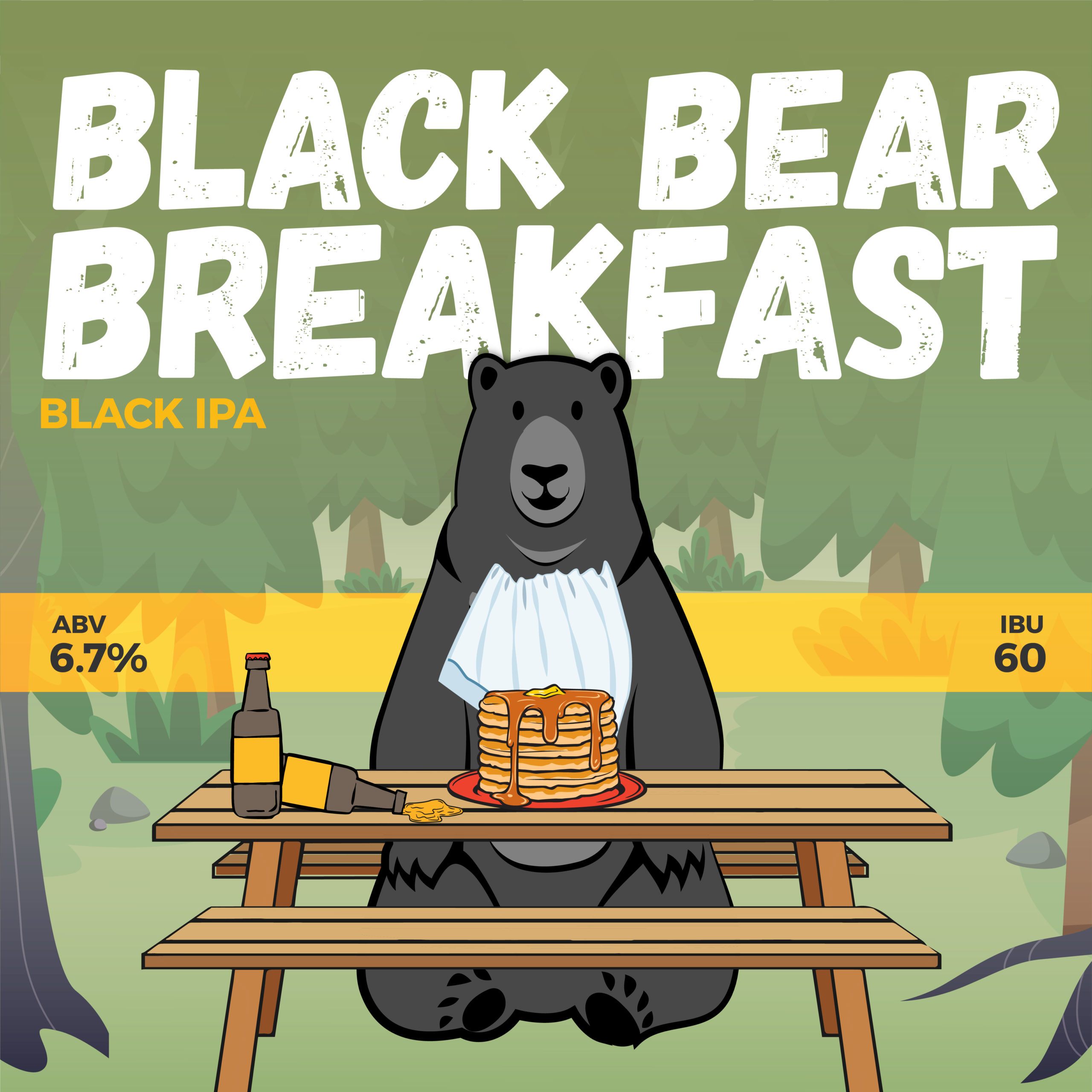 BLACK BEAR BREAKFAST
Black IPA  |  ABV 6.7%  |  IBU 60
THE BEER: Brewed with Simcoe, Mosaic and Warrior hops, along with fresh spruce tips, this Black IPA reminds you of a stroll through the Wisconsin north woods. With maple syrup added to the boil, it's a hearty beer for those of us with a bear's thirst!
THE STORY: Brewed with spruce tips from a member-owners own front yard.
KVEIK LIKE MIKE
Norwegian IPA  |  ABV 6.5%  |  IBU 50
THE BEER: This Norwegian Style IPA is a dank and fruity ale, with flavors of white wine, mango, and red hard candy. A collab brew with our neighbors at Component Brewing.
THE STORY: We decided to honor our local homebrewing talent and member-owner, Mike Clutterbuck. Mike is a well versed Kveik homebrewer who shared his experience on the matter, which influenced the recipe.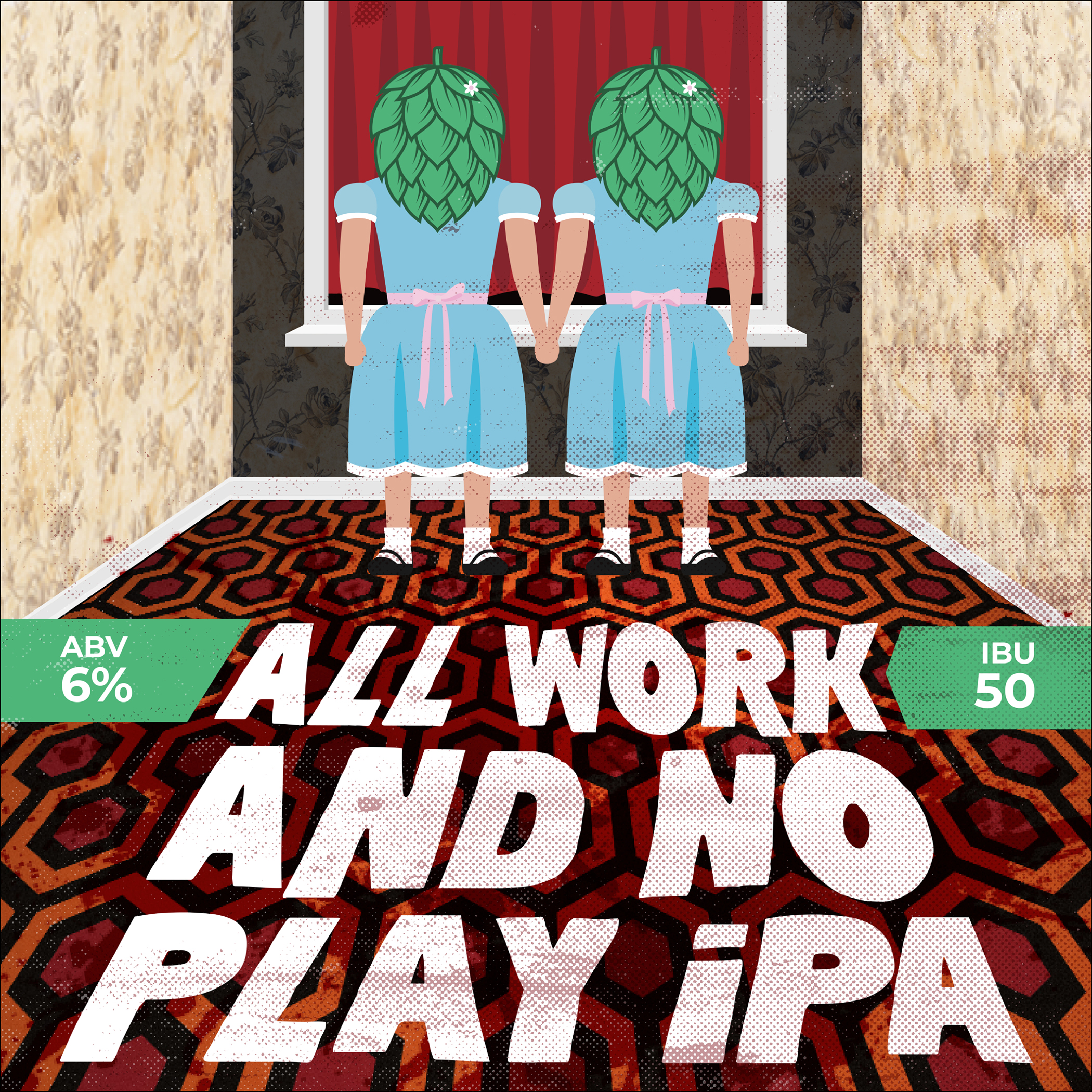 ALL WORK AND NO PLAY
West Coast IPA  |  ABV 6.0%  |  IBU 50
THE BEER: This west coast IPA reminds you of the beer that made you fall in love with IPAs to begin with. Finishing dry and crisp with a hoppy bite, it has a clean bitterness with aromas of citrus, berries and melon.
THE STORY: Brewed for our co-founder, Sarah Hand. All work and no play makes Sarah a dull girl.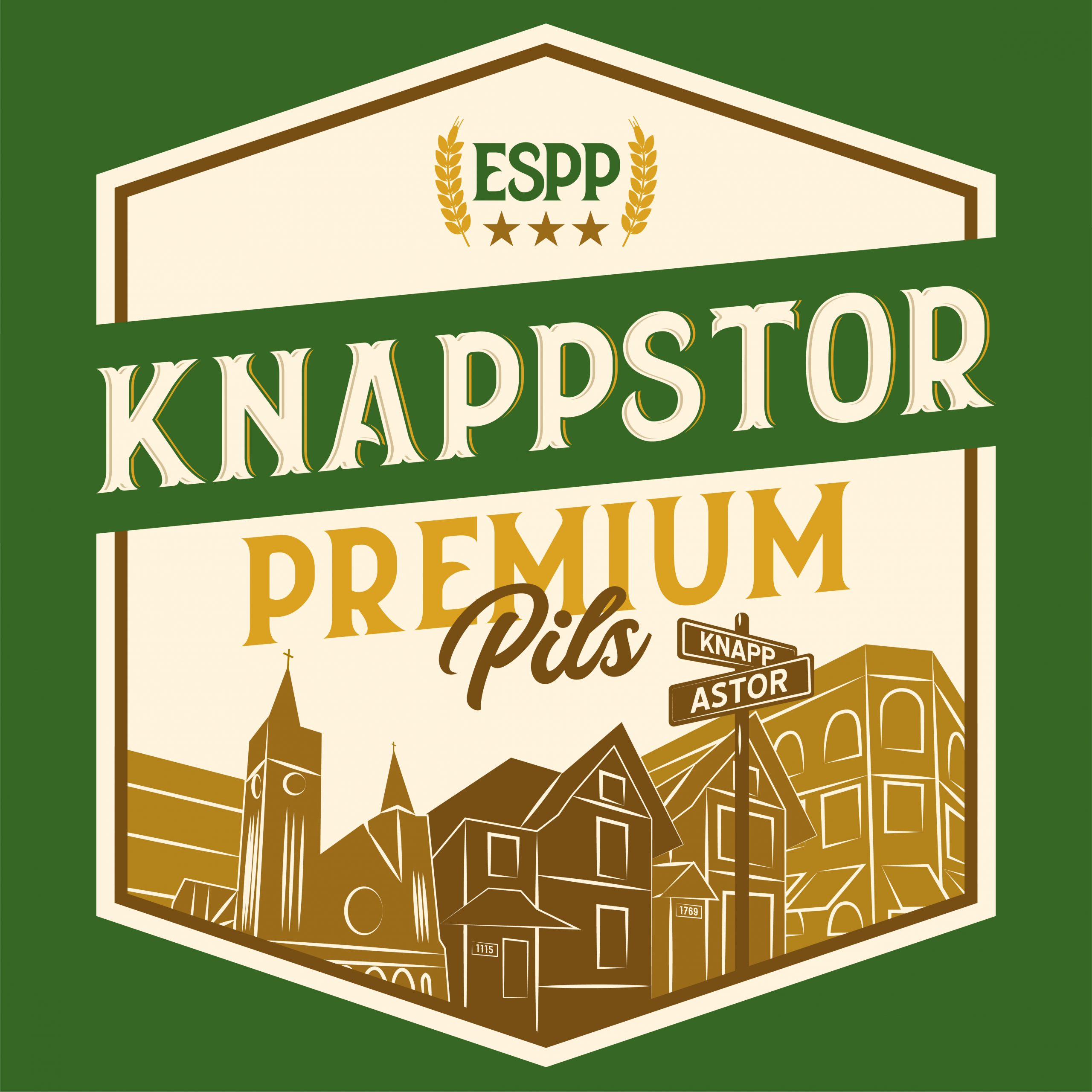 KNAPPSTOR PREMIUM
Czech Pilsner |  ABV 5.5%  |  IBU 45
THE BEER: A well-rounded, pale, refreshing lager with notes of white bread crust, spicy hops, and a long finish.
THE STORY: Brewed by and in honor of founder, John Degroote and his friends on the east side of Milwaukee who lent a hand here and there with his homebrewing and helped drink all of it as well. The pilsner, a style true to Milwaukee, fueled many a good time in the young glory days of our founder.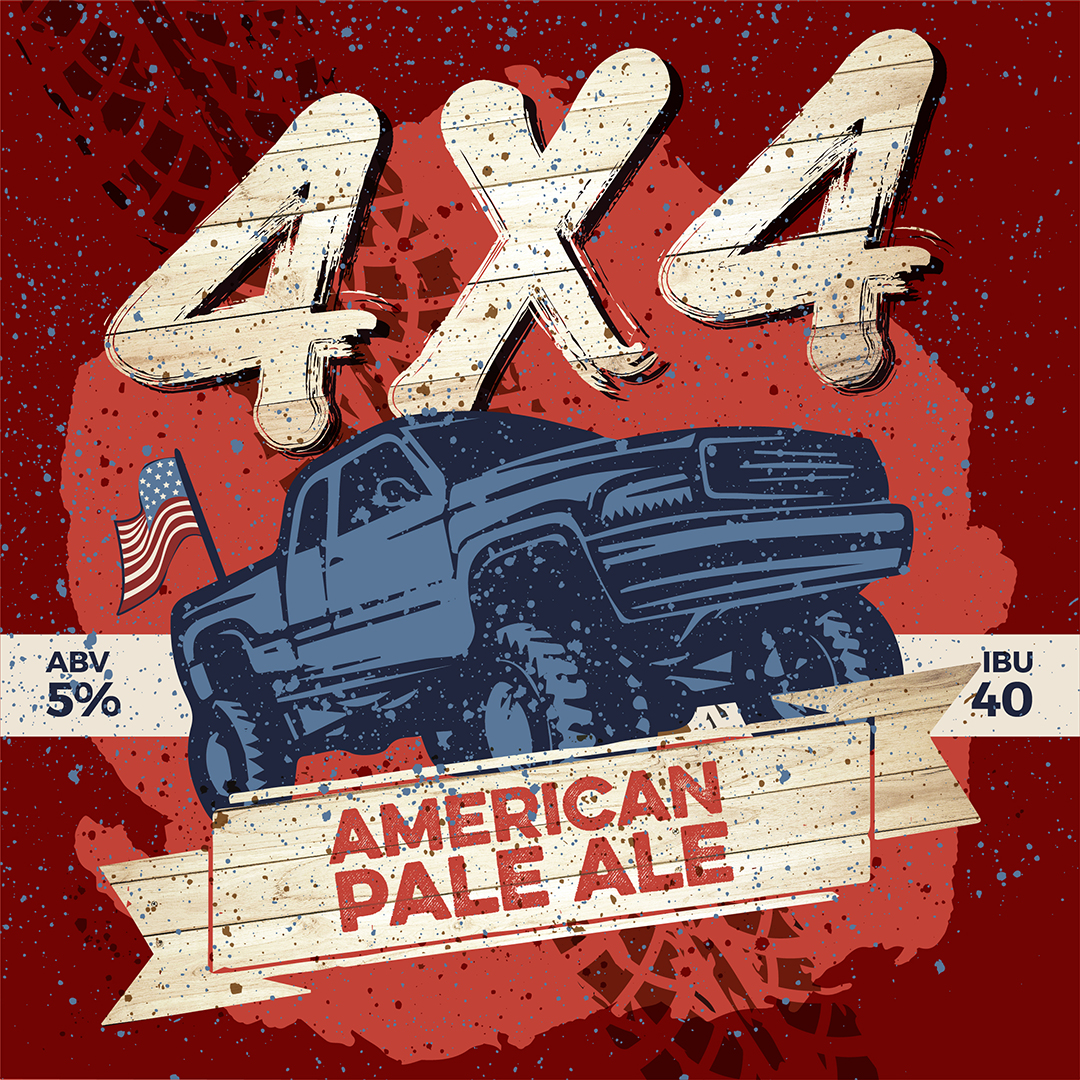 4x4
American Pale Ale  |  ABV 5.0%  |  IBU 40
THE BEER: Brewed with 4 malts, 4 hops, and yeast all from this great US of A, this beer harnesses local pride and flavor.
THE STORY: Made with whole cone hops from our member-owner farmer - Bruce Berry - each year's offering is a little different, showcasingthe Wisconsin harvest season!
L-DUBBS
Saison  |  ABV 5.0%  |  IBU 35
THE BEER: This light-bodied quencher has notes of bubble gum, spice, floral & fruity aromas. Brewed with wheat, barley, and 4 hops in the whirlpool, this low ABV quencher is perfect for the hot summer days, and long summer nights.
THE STORY: A collaboration from the breweries of the Lincoln Warehouse. Brewed with only the ingredients we had on hand, L-Dubbs should usher in the journey with our new friends at Component Brewing.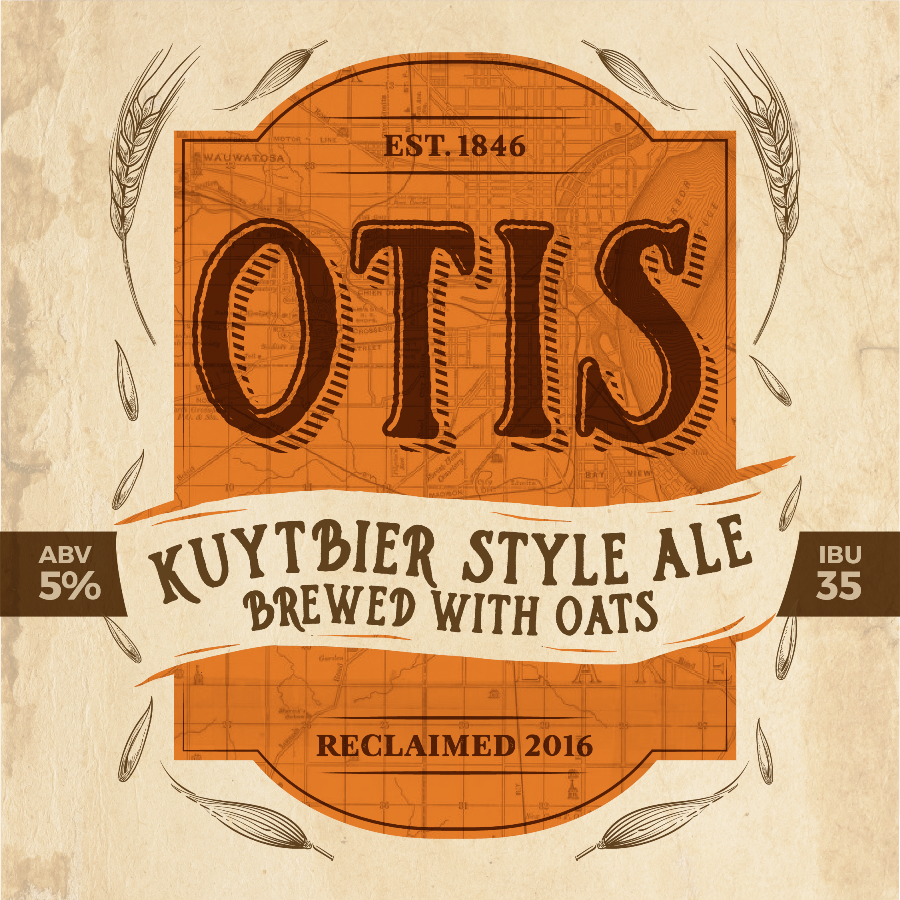 OTIS
Medieval Ale  |  ABV 4.5%  |  IBU 35
THE BEER: Brewed with oats like in the good old days. This is a reincarnated style of beer technically known as a Kuytbier. In medieval Holland - oats were reserved for livestock and peasants. Barley and Wheat was for the noble class. As such, the peasants figured out how to do a beer brewed with Oats. This is a drinkable year-round brew.
THE STORY: Brewed by and for the people of MKE.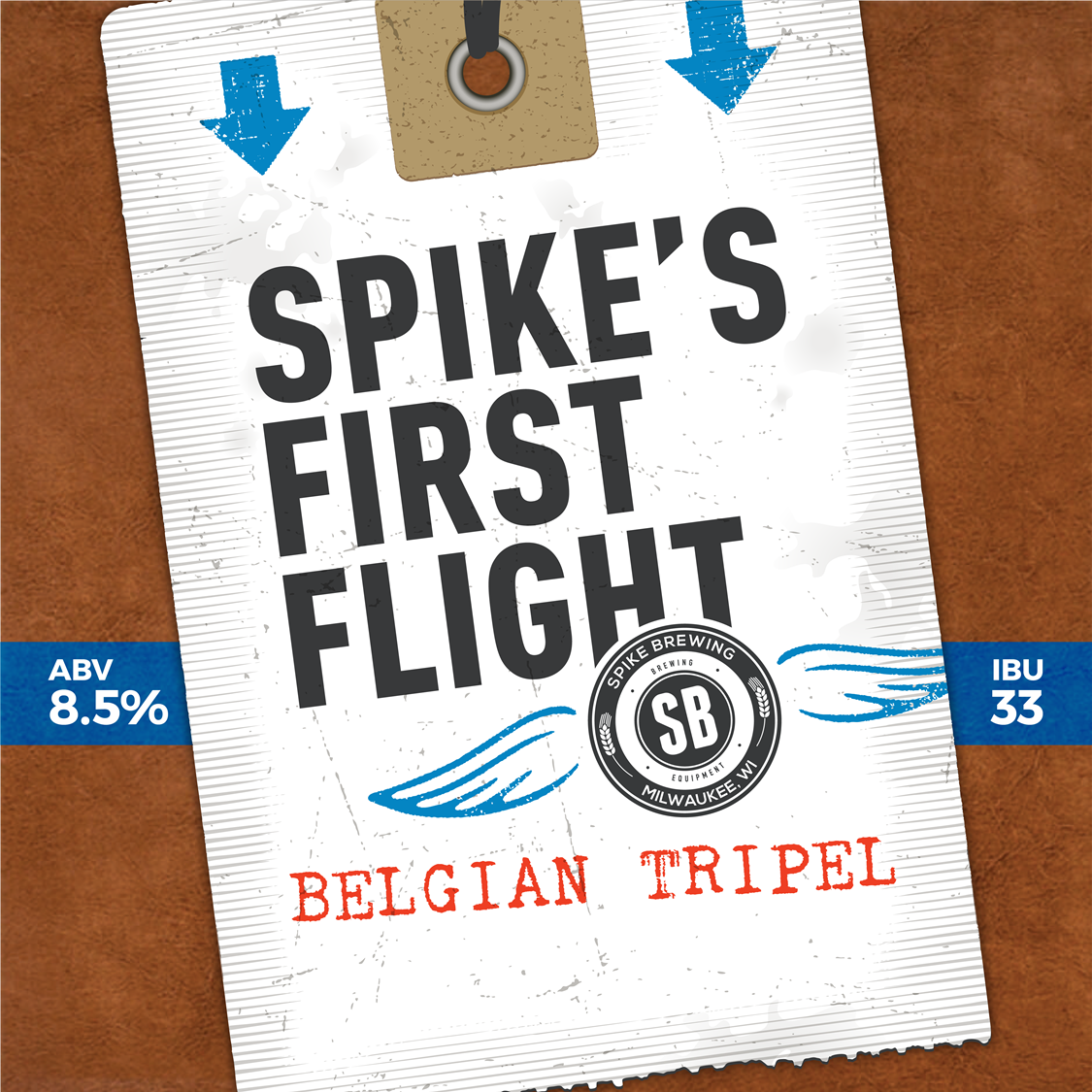 SPIKE'S FIRST FLIGHT
Belgian Tripel  |  ABV 8.5%  |  IBU 33
THE BEER: This Belgian Tripel is surprisingly drinkable with an upfront sweetness that doesn't linger and a complex spicy fruity aroma from Belgian Abbey yeast.
THE STORY: Brewed with local homebrewing equipment manufacturer & member-owner – Spike Brewing, this was first brewed on their small-scale pilot system. It's now soaring to be brewed on commercial equipment!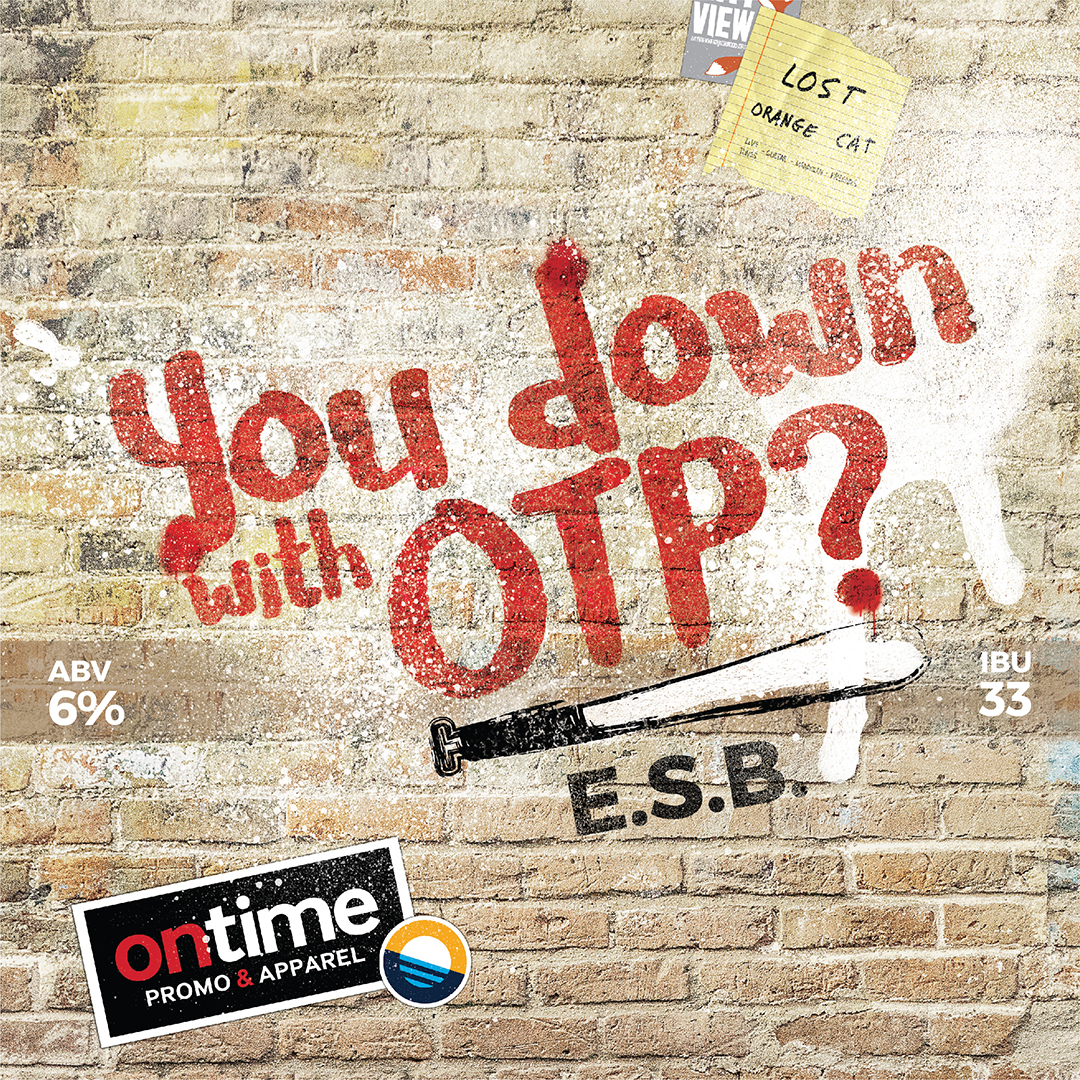 YOU DOWN WITH OTP?
ESB  |  ABV 6.0%  |  IBU 33
THE BEER: This Rye ESB is malt forward and spicy, yet balanced and drinkable.
THE STORY: That's why it's the perfect beer for our good friend and member-owner Joe Royten, of On Time Promotions. An everyday Joe kind of beer with some complexity and nuance makes it the type of beverage you want time and time again!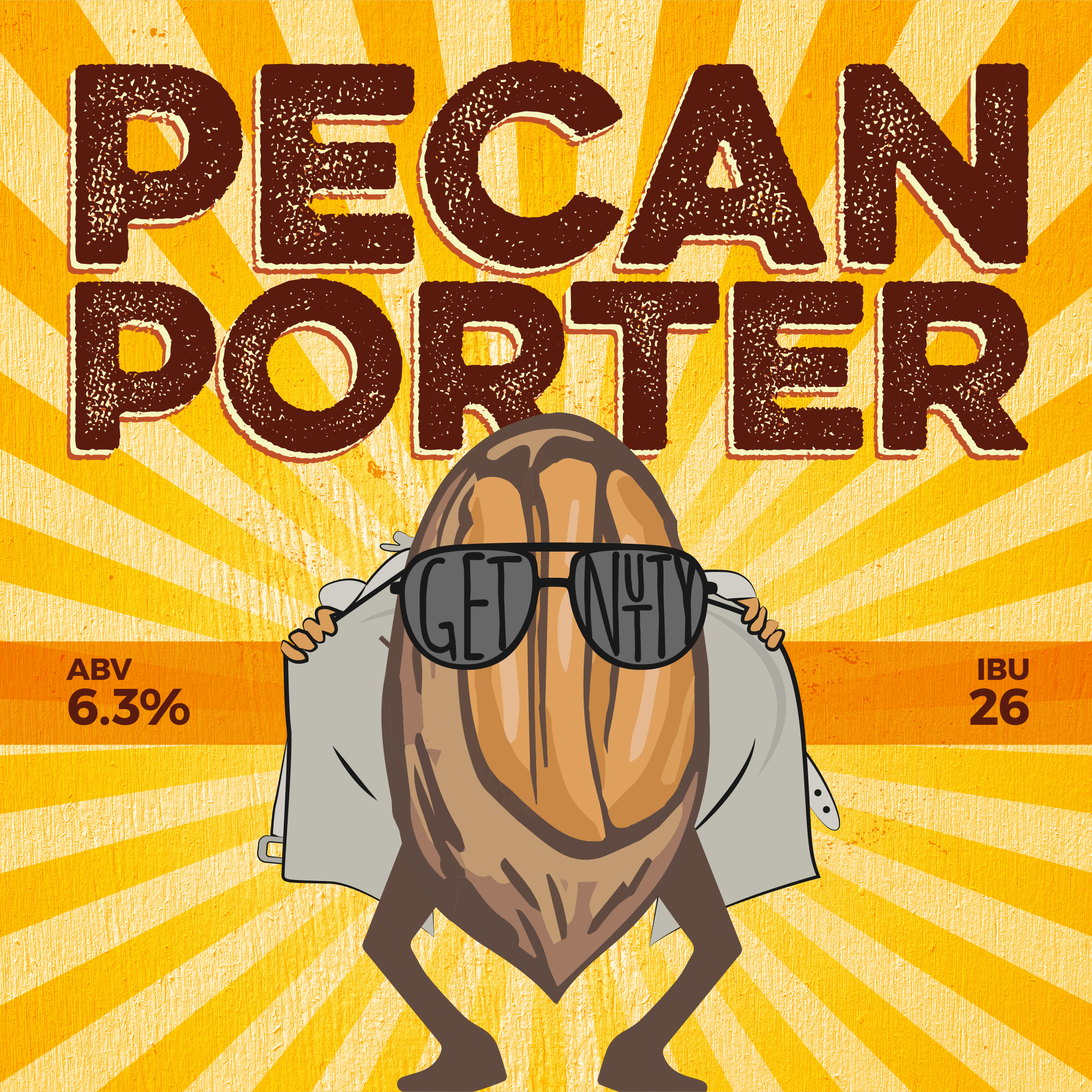 PECAN PORTER
Porter  |  ABV 6.5%  |  IBU 26
THE BEER: Starting with the pleasant aroma of pecans, this beer is medium bodied with a smooth mouthfeel that compliments notes of coffee, dark chocolate, caramel and of course nuts.
THE STORY: This was the very first beer we brewed commercially.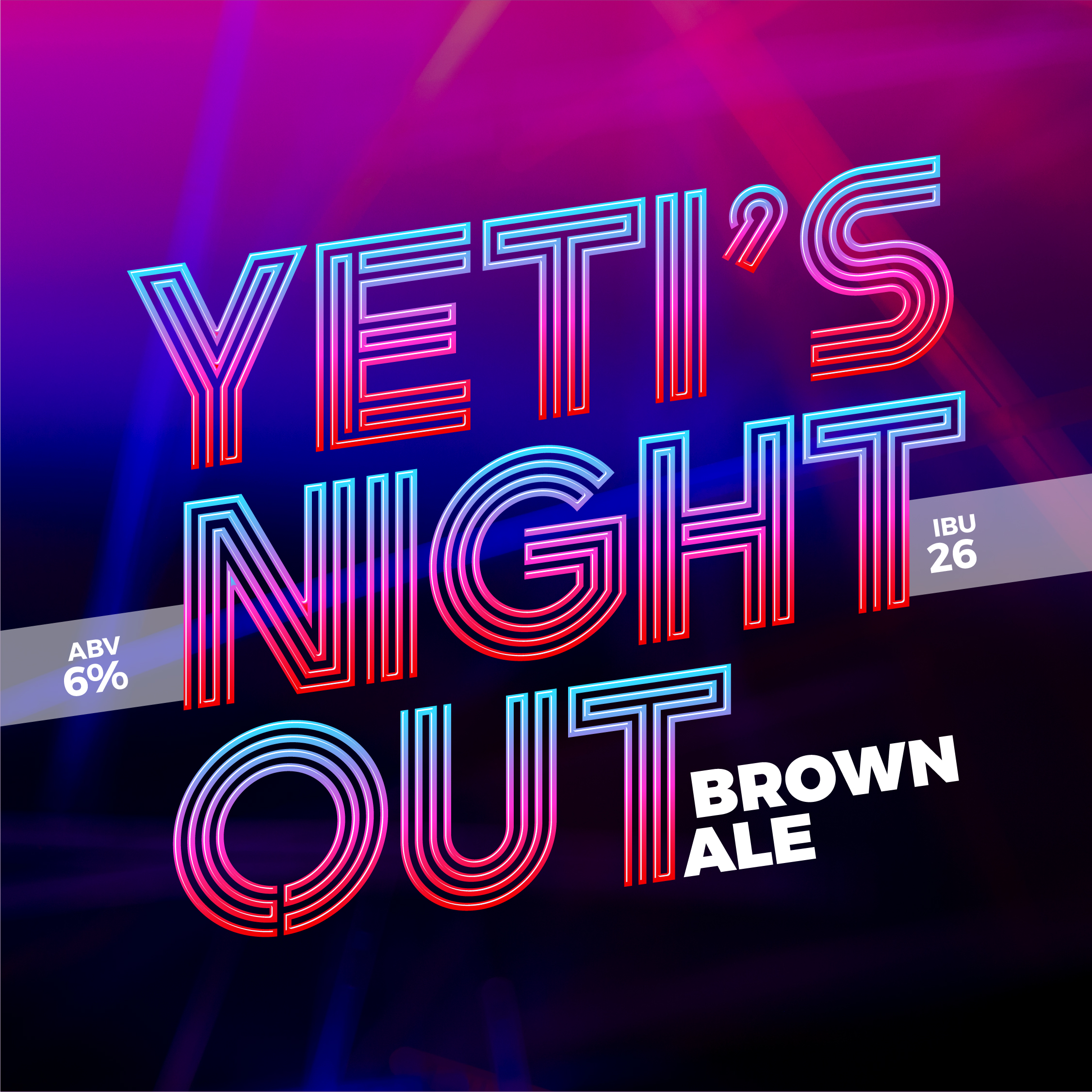 YETI'S NIGHT OUT
Brown Ale  |  ABV 6.0%  |  IBU 26
THE BEER: This brown ale is medium full-bodied with notes of milk chocolate, nuts, bread, and caramel. It's a perfect way to start the cold season, not too dark, nor too sweet.
THE STORY: Brewed in honor of our co-founder, Matt Witterschein!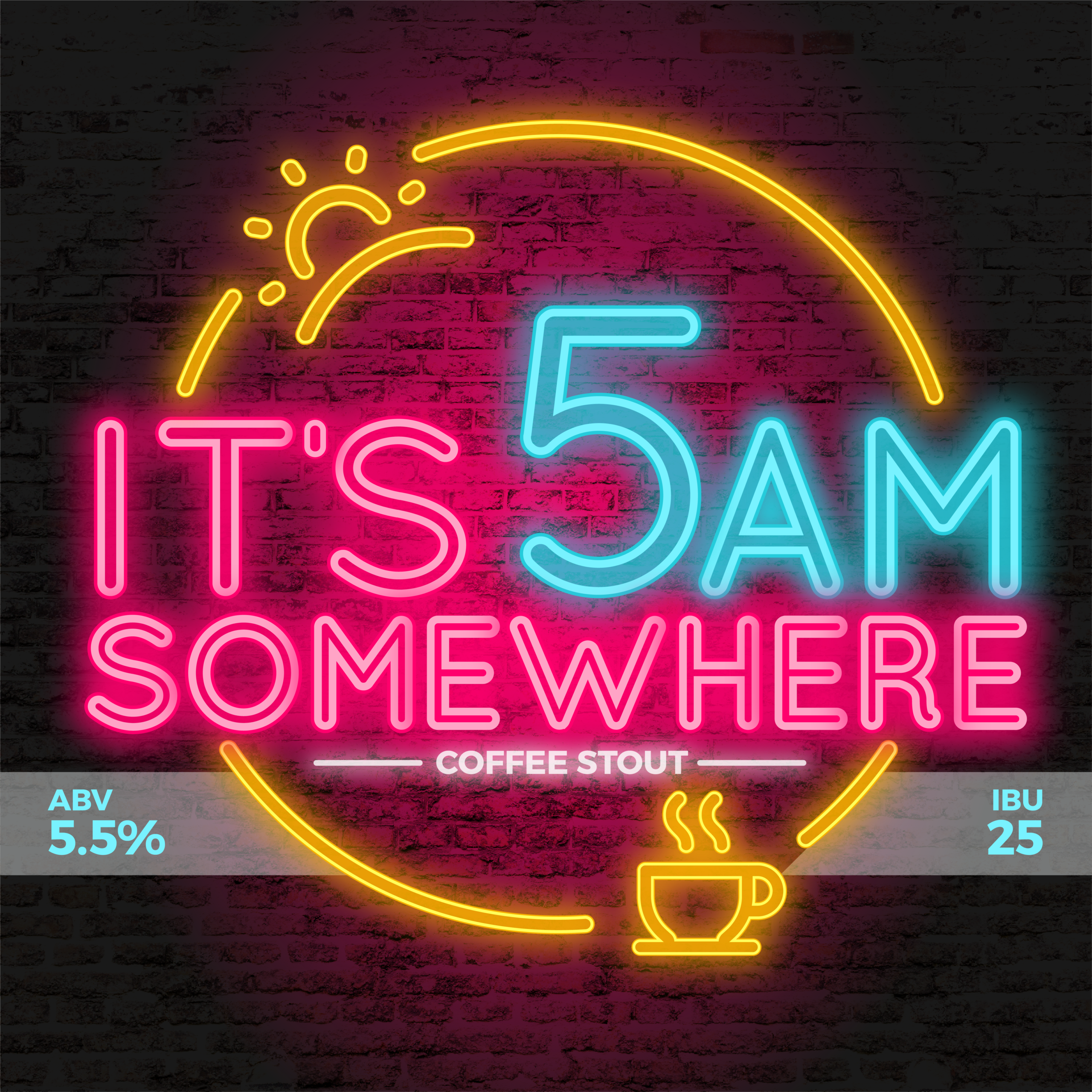 IT'S 5AM SOMEWHERE
Coffee Stout  |  ABV 5.5%  |  IBU 25
THE BEER: A sweet stout with flavors of chocolate, coffee, caramel, and dark fruits like dried cherries and dates. Then mixed with Just Coffee Coop/Let It Ride Cold Brew to remind you It's 5AM Somewhere.
THE STORY: Brewed in honor of one of our founders, Nora Degroote.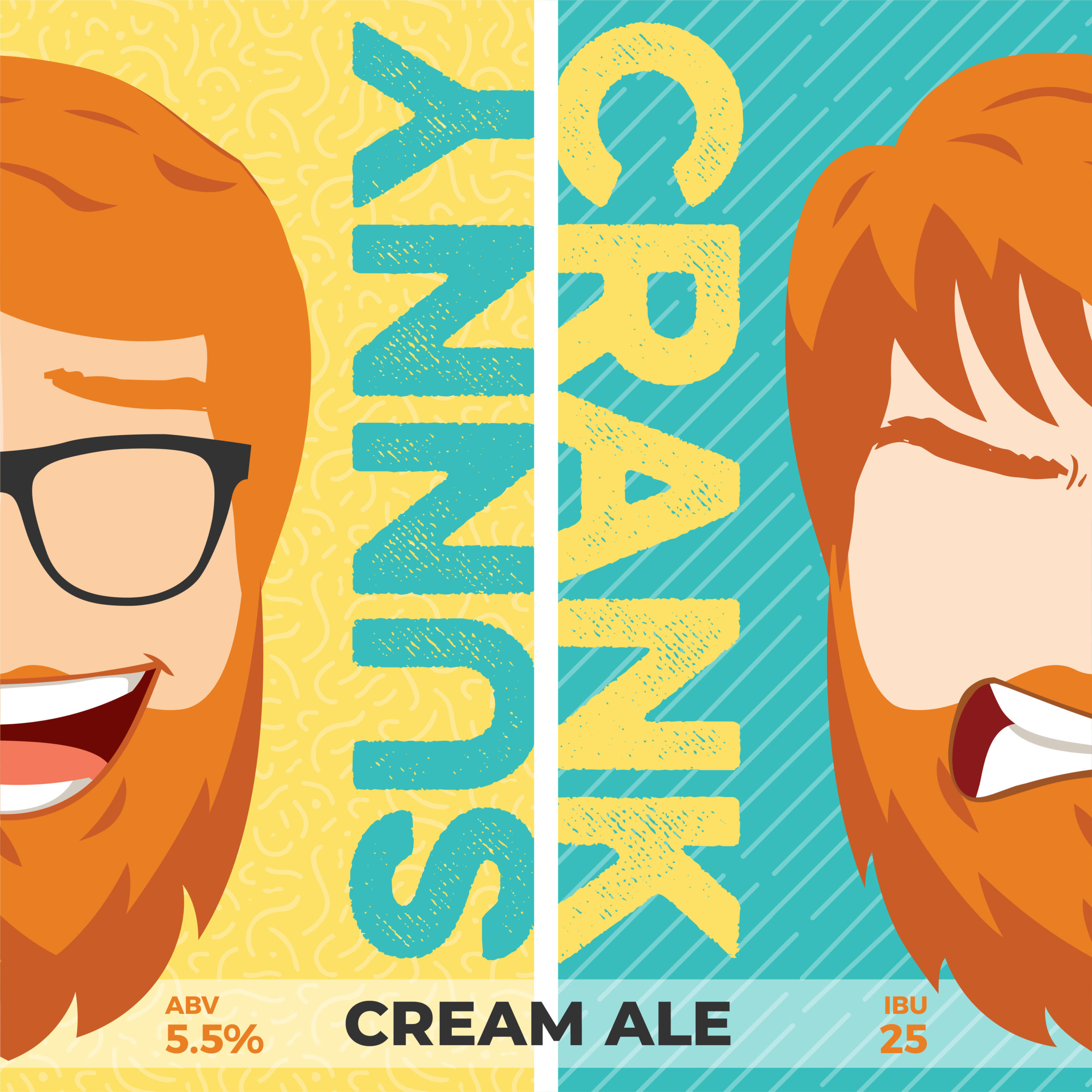 SUNNY CRANK
Cream Ale  |  ABV 5.5%  |  IBU 25
THE BEER: This Cream Ale pays homage to the session-able, clean beers at Enlightened Brewing Co. Brewed with corn, this beer is medium-light bodied that finishes clean and slightly sweet. Perfect for that mood where you just need a beer - cranky, sunny or otherwise.
THE STORY: We'd be nowhere without our mentors at Enlightened Brewing showing us how to make a high-quality product. This beer is for them!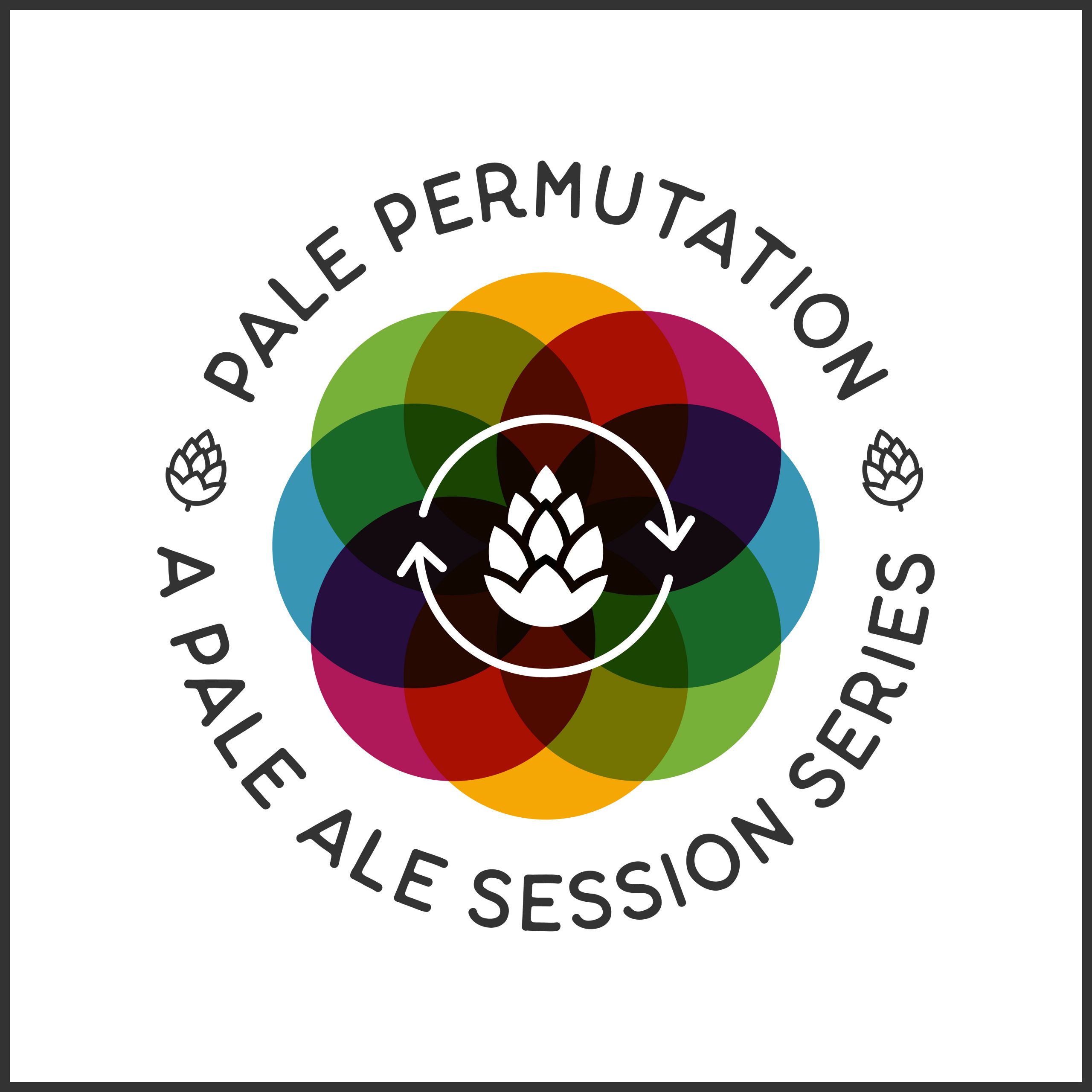 PALE PERMUTATION SESSION SERIES
American Pale Ale  |  ABV 4.5%  |  IBU 20
THE BEER: [per·mu·ta·tion (noun): a way, especially one of several possible variations, in which a set or number of things can be ordered or arranged.] Pale Permutation is a pale ale session series. Each batch will showcase a different hop that has a distinct and different flavor and aroma.
SWING FIX
American Pale Ale  |  ABV 4.5%  |  IBU 20
THE BEER: This super crushable pale ale has aromas of tropical fruits and is a light and easy-drinker you can enjoy all day long. Swing Fix is best enjoyed while boating, camping, and especially hitting the links
THE STORY: Brewed in honor of our co-founder, Mike Mack whose favorite past-time you can liekly guess. Our first Treasurer of the Board and one of the 5 founders, just wants something light and easy that you don't get tired of. If that isn't the wish of a brewery founder, we don't know what is.
BEHIND!
Mexican-Style Lager  |  ABV 5.5%  |  IBU 20
THE BEER: This Mexican-Style Lager is a crisp, pale lager that finishes slightly sweet from the use of flaked maize. It has superior drink-ability and is the perfect beer for any occasion.
THE STORY: Brewed in honor of all the badasses in the service industry and inspired by our co-founder and industry vet, Heidi Dalibor.
OKTOBERFEST
Märzen |  ABV 5.7%  |  IBU 20
Honoring both the Festbier and Märzen approach to this fall classic, our Oktoberfest is both easy to consume in a big stein, but with enough malty play to feel like a cool weather beer. Toasty and bready but medium dry in the finish, makes it the perfect lager as the days wane. Prost!
NO SHOCK BOCK
Dunkles Bock  |  ABV 6.6%  |  IBU 20
THE BEER: This medium-full-bodied beer is a no-nonsense lager that is toasty rich and bready, but not cloyingly sweet.
THE STORY: Inspired by member-owner and President of our Board of Directors Ben Zweifel, who wanted to promote April's "National Safe Digging Month" as a longtime Diggers Hotline employee. Be safe and practice no-nonsense digging. Check out diggershotline.com or call 811 at least 3 working days before the start of your next project.
DRIVE-THRU DUBBEL
Belgian Dubbel |  ABV 6.5%  |  IBU 20
THE BEER: Drive-Thru Dubbel is a medium-bodied Trappist style Ale that has notes of plums, dates and other dark fruits. Brewed with maple syrup from the Northwoods and in collaboration with our co-hosts from the Beer Drive-Thru, the Explorium Brewpub and Faklandia Brewing, this is a true Wisconsin original and rare release.
THE STORY: Brewed in honor of the volunteers and friends who helped us make the most of the shut down last Spring.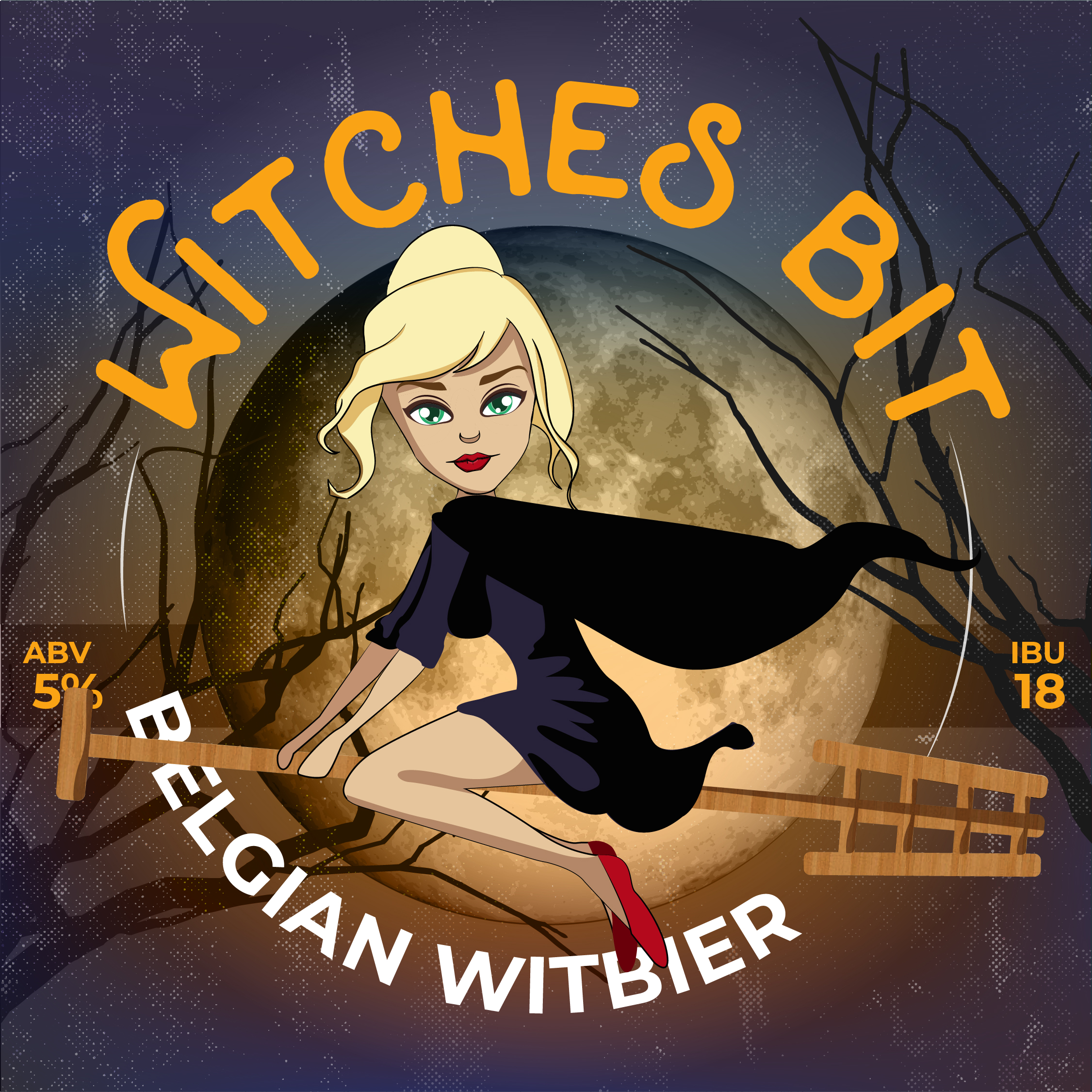 WITCHES BIT
Belgian Witbier |  ABV 5.0%  |  IBU 18
THE BEER: This medium-bodied wheat beer is the perfect balance of drinkability and bold flavor. Brewed with chamomile, lemongrass, orange peel & coriander. Cheers, witches!
THE STORY: This beer was carefully crafted by some of our member-owners who tested over 16 different combinations of flavors to hone in the perfect cauldron of beer!
TBD (THE BREWER'S DUNKEL)
Dunkelweizen |  ABV 5.0%  |  IBU 14
THE BEER: This wheat beer showcases the bright banana/clove/bubblegum esters of German Weizen yeast strains balanced by a solid malt backbone of bready/caramel and nutty flavors.
THE STORY: Brewed by our assistant brewer, Jon, during his first solo brew.